In just 3 days Cardi had done millions of Dollars worth free publicity for over 10 brands, see why she is Hurricane Cardi and why these brands owe her money?
Hurricane Cardi landed in Nigeria on Thursday December 5, 2019 to perform at the LivespotXFestival scheduled to hold on the 7th and 8th of December 2019 in both Nigeria and Ghana. 
The LivespotxFestival was organised by Nigerian events production company, Livespot, who have been the biggest winners of the Cardi lottery, with Pepsi as the major sponsor of the event. Amongst the sponsors also are Access Bank and Visa Nigeria. 
Cardi kicked off her stay in Nigeria to a night of fun at the Silver Fox Strip Club, Oniru Lagos and threw it down with her fans. Spraying money, dancing, twerking, and getting a lap dance, Cardi shared Silver Fox with her more than 50 million followers. Highlighting it to be as a superlit and fun place to be. So whether you knew about Silver Fox before Cardi arrived, the point is, Cardi has now been there.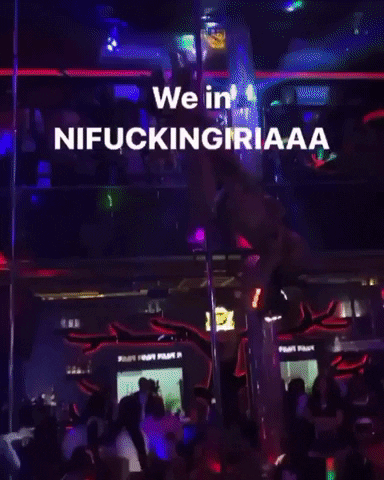 On the way to Silver Fox however, Cardi stopped by the beautifully decorated Ajose Adeogun roundabout at VI Lagos, to take pictures. The roundabout was decorated by Zenith Bank and right there, behind Cardi were Zenith bank branded signages scattered all over the roundabout. The whole thing seemed choreographed, but it was perfectly coincidental. We think.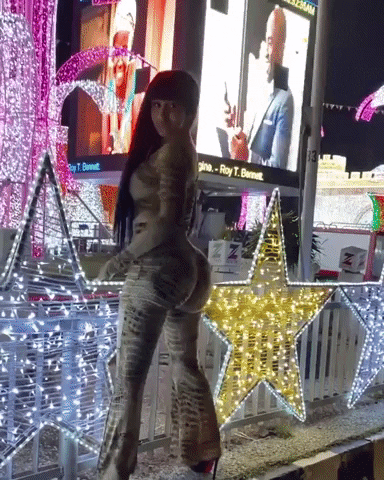 Cardi was also at Coolfm on the Roadshow earlier on December 6th to discuss her life, music and the concert. That's a big win for the OAPs and the media organisation. Celeb interviews don't get any bigger than that!
After the LivespotxFestival in Nigeria, there was an after-party at Cubana Lagos, where Cardi was seen enjoying herself with a bottle of Guinness and expressing her preference for beer over champagne.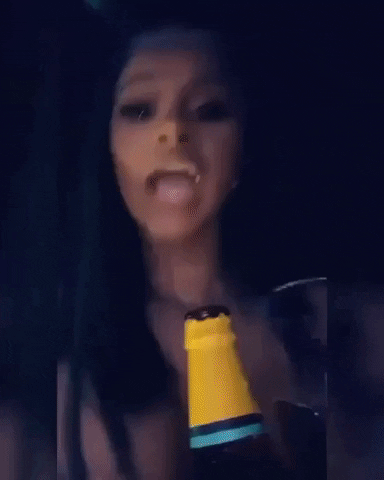 As much as Cardi was having the time of her life, she found time to get to the Lion's Village Motherless Babies Home, Lekki, but before getting there, she stopped by the Ebeano Supermarket to get a couple of things for the children. While strolling through the supermarket, Cardi held on to a Nestle Pure Life bottled water, piling packs of Pampers and Always sanitary towel and several other items into shopping carts.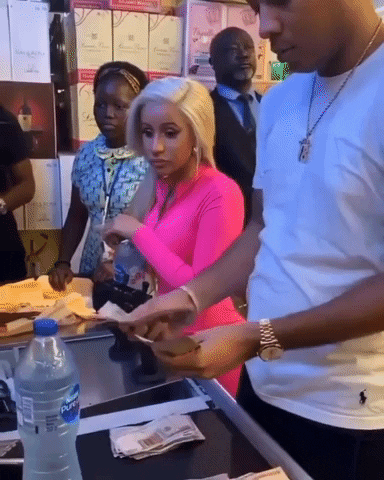 Cardi toured Lagos, Nigeria in 3 days and it was a total hurricane. She has shown the city and  country in a totally new and fun light. Cardi gave Nigeria a face lift. Up until that moment, our international reputation had been one of terrorism and corruption, and while Cardi didn't magically wave a wand to fix all that, she showed there was more to Nigeria than our struggles. That's the sound of tourism coins coming into Lagos and Nigeria as a whole. Ka-Ching! 
Cardi endorsed our Jollof rice (take that Ghana!) and compared Nigeria to New York and the Dominican Republic, if that is not a recommendation, I don't know what is. 
Cardi bumped to Burna's Ye, twerked to Fall by Davido and sang along to Timaya's I can't kill myself. She met with Collins Chukwu, the mimic lord and had an interview session anchored by Gbemi Olateru. Let's not forget Darey, who was her chaperone throughout her stay in Lagos. 
In just 3 days Cardi had done millions of Dollars worth free publicity for over 10 brands, see why she is Hurricane Cardi and why these brands owe her money?
According to TMZ, Cardi's appearance fee has gone up to $300,000 from $100,000, following the birth of her daughter Kulture Kiari. If Silver Fox Strip Club, Cubana and Ebeano Supermarket were to pay for Cardi B's appearance, it would have cost them $300,000 each and $900,000 in total. 
Digiday estimates that Instagram promotional posts costs $1,000 per 100,000 followers and for Cardi B's over 50 million followers, that comes to about $500,000 per post.
It would have cost  Zenith bank, Always, Pampers and Nestle, Guinness and Heineken $500,000 each, to have their brands on Cardi B's Instagram page which would have totalled $3,000,000. 
Cardi's sponsored endorsement of these brands would have cost $3,900,000, a whopping N1,404,000,000,000! (One Trillion, Four Hundred and Four Billion Nigerian Naira!). 
And that's not to mention what the Lagos State Government and the Federal Government of Nigeria owe her for potentially contributing to Nigeria's GDP through tourism. 
Ⓒ Copyright NET News Ltd. All Rights Reserved. Please use sharing tools. Do not cut, copy or lift any content from this website without our consent.