It remains a fact that Nollywood has produced quite a lot of talented actors. The actors who made this list are the ones who have shown brilliance and promising talents, these young men have shown tenacity and we are happy to see what they would deliver in 2020.
Uzor Arukwe
The talented actor, who is popularly known for his role in the movie 'Sergeant Tutu'.  He also starred in the Ndani TV web series 'Oga pastor' where his role and character blew the minds of those who watched. Recently  all attention turned to him because of the new movie 'Sugar Rush'. Currently  Uzor is working on a new movie titled 'Dear Affy Life Happens'.
Efa  Iwara
Efa started as a rapper before he recently dived into the movie industry. He says, "acting just happened for him as it was something he enjoyed doing". He captured our hearts through his role in the Ndani TV web series 'Rumour Has It'. Currently the ladies love him in the ongoing series, The Mens Club.
Nick Mutuma
Kenyan born actor, but loved by the Nigerian screens, his break-out role came in 2008 when he became one of the casts for the drama series 'MTV Shuga'. Nick is the only cast member to have reprised his role for all five seasons. He also landed the role of Tomide in the hit Nigerian web series 'This Is It', and also 'Skinny Girl in Transit'. Recently he directed his first movie 'You Again', we can't wait for more of that this year.

Mawuli Gavor
The Ghanian fine boy who started modelling at 19 before he moved into the Nigerian movie industry has made a name for himself. He is known for the movie 'Obsession'. He has also starred in several movies and television series such as 'EVE', 'Devil in the Detail', 'Hush', 'Chief Daddy'. Recently he surprised his fans in the 'Sugar Rush Movie'. Mawuli says, "when he isn't acting he enjoys producing".
Tosin Ibitoye

The fine boy from the web series, 'Phases'. Tosin is one that we definitely have to look out for this year. Especially in his first film, 'Blast' making five top finalists of Accelerate TV project. He also starred in another series by Ndani 'F.O.M.O' exploring the complexities of friendships and relationships. When he isn't acting he's busy at a wedding being the MC.
Karibi Fubara

With a career in the industry spanning over 15 years, Karibi Fubara is an actor and producer, known for his Netflix production 'We Speak Dance'. He also starred in the emotional movie 'God's Calling'. And his most recent one is the Ndani short film 'Fractured' alongside Eku Edewor.
Alvin Abayomi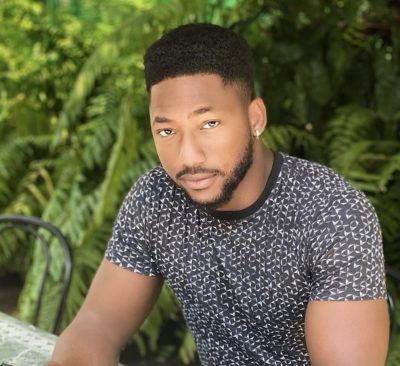 A fresh graduate of Obafemi Awolowo University.  His road to limelight began with the movie "Theatre of Dreams" in 2013. Right now, he is fast becoming one of the youngest and talented actors in the Nigerian movie industry. Abayomi has featured in several movies, some of which are: 'Jenifa's Diary', 'Calabash Banking', 'Isoken', 'Moms at War'. He is also among the writers for the new season of Jenifa's Diary.
Denola Grey

Known for his great fashion sense and nice haircut. Denola started making waves in the movie industry quite recently. His acting debut in the legal drama series 'Castle and Castle', was definitely something worth while. He also caught the eyes of many in the movie 'Bling Lagosians' for his exquisite role.
Tobi Bakare
Known for his photography skills, his name now rings in the heart of many as he made his debut in Kunle Afolayan's movie 'Mokalik'. We sure didn't see this coming. The delivery on the movie was superb and we believe this is just the beginning for Tobi. We sure can't  wait for his moves in 2020.
Asa'ah Samuel
We know the actor from the Ndani web series 'Phases', he is definitely one that's going to be on our radar this year. He is popularly known for the movie "Hello, Rain".
We are excited by the adrenaline of this men, these actors are already on the radar and hopefully at the end of this year we hope for much blockbuster from them than already existing ones.
Ⓒ Copyright NET News Ltd. All Rights Reserved. Please use sharing tools. Do not cut, copy or lift any content from this website without our consent.