Forbes recently released their annual list of African billionaires and it contained the names of four Nigerians. Aliko Dangote led the pack, keeping his position as the richest African alive. Mike Adenuga also retained his third-place position on the list. Abdulsamad Rabiu came in eighth and Folorunsho Alakija who was the only other woman on the list took the 20th position on the list. 
We take a look at each of their lives, find similarities between all four billionaires and take a few lessons from them.
Aliko Dangote 
Aliko Dangote is the richest African according to Forbes' African billionaire 2020 list. He has maintained this position for 9 years with his successful Dangote group of companies. According to Time Magazine, Dangote got his start in the 1970s as an importer of common necessities such as sugar, flour, pasta and packing materials.
Forbes notes that with the $500,000 loan he had gotten from his uncle, a 21-year-old Dangote began to import sugar from Brazil and rice from Thailand and sold them locally at a huge markup. He made a profit of $10,000 per day. He told them, "Things were quite good, it allowed us to create an awful lot of cash." In 1999, he decided to quit being the middleman and decided to start producing sugar and flour. By 2005, he had multiplied the revenues of both companies enough that he could plunk down $319 million of his own money and secure a $479 million loan led by the World Bank's International Finance Corporation to build a cement factory.
Between 2007 to 2010, Dangote had listed all three of his companies on the Nigerian stock exchange. And Dangote moved on to another crucial aspect of the Nigerian economy – oil. Time Magazine reports that he is currently building a $10.5 billion oil refinery that will be Africa's biggest, able to produce 650,000 barrels a day. He is also getting ready for his next project, oil and gas exploration so that he can secure his own feedstock of crude for the refinery. After he is done with the petroleum sector, he intends to begin production of milk in Nigeria to reduce the 95% rate of milk importation Nigeria currently runs. His goal is to touch lives. He told Time, "With the right kind of support, we could feed the entire West African region. It's possible. Not today, but in the next 10 years."
Mike Adenuga
He is the owner of Globacom, Nigeria's third-largest mobile phone network, and an oil exploration firm, Conoil Producing firm. He was ranked the third richest African in Forbes 2020 African Billionaire list with a whopping net worth of $7.2 billion. 
Mike Adenuga who is a self-made billionaire has built a fortune through hard work, great investments, and strategic positioning. He made his first million at the age of 26 through selling lace and the distribution of drinks and provisions. Business Insider reports that Adenuga stumbled into lace importing. They quoted him from a Newswatch interview saying, "I went on a trip to New York and when I was coming back, I missed my flight, doing on British Airways. So I had to fly Swiss Air and I sat next to the owner of one of the biggest lace manufacturing factories in Austria. So, we were talking and he got me into the business of importing lace, and all sorts of things."
According to Ventures Africa, while still in his twenties, the businessman started a construction business and leveraged on his political connections to win government contracts. As the business boomed, he ventured into banking, establishing Devcom Bank in 1989. A year later, he established Equitorial Trust Bank and merged both banks in 2005 after Central Bank of Nigeria (CBN)'s directive that required all banks to raise their capital base to N25 billion. In 1991, his oil exploration company, Conoil Producing Limited struck crude oil in commercial quantities. It now operates 6 oil blocks in the Niger Delta. 
On August 29, 2003, he launched Globacom with the 'per second billing', the first of its kind. The mobile network was generally accepted. Forbes describes the telecommunication company as 'the third-largest operator in Nigeria, with 43 million subscribers.'
Abdulsamad Rabiu
According to the Forbes list, Abdulsamad Rabiu is the eighth richest person in Africa and the 3rd richest person in Nigeria. He is the founder and CEO of BUA Group, an import business he started in 1988 after inheriting land from his father, well-known businessman Isyaku Rabiu. Business Insider reports that the company deals in everything from sugar refining, cement production, real estate, logistics to port operations.
Despite getting some help at the beginning of his business, Rabiu still faced major challenges in growing the business. However, through disruptive innovation, strategic movement and sheer stubbornness, he pushed through and built an empire. He established BUA International Limited in 1998 to import rice, flour, iron, steel and crude palm oil. In 2000, his company acquired Nigeria Oil Mills in Kano and by 2005, he had set up the BUA Flour Mills factory in Lagos. He established the second-largest refinery in West Africa in 2008, after the Dangote Sugar Refinery and a $900 million cement plant in Edo State in 2015. He also runs a real estate business, BUA Group Estate Development Limited. 
In 2016, he was dropped off the Forbes billionaires list but he made it back to the list in 2019. He explained the cause of his temporal drop from the list to Forbes. He said, "most of our other assets were not being considered because once you are not listed, it becomes more challenging to get an accurate valuation. Our assets, in the cement industry alone, are worth more than $2 billion, but that is because Obu Cement [Plant], which is our biggest cement plant, is not listed". He also attributed it to the devaluation of the naira.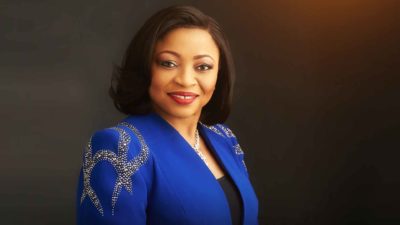 Folorunsho Alakija
Coming in at number 20 on the newly released Forbes 2020 African Billionaires list, she is the only other woman on the list after Angola's Isabel Do Santos who claimed the thirteenth spot. She is the Vice-Chair of Nigerian oil exploration company, Famfa Oil, which shares a joint partnership agreement with international giants Chevron and Petrobras.
According to CNBC Africa, Alakija started off working as a secretary in a bank for and eventually quit as a treasury officer after 12 years in the bank. She decided to start her fashion business but she first had to get trained in fashion schools in London. She had learned a lot about textiles from her mum as a child. She soon got bored with the fashion business and decided to try her hand on something new. This birth her other business, Rose of Sharon Prints and Promotions, as well as Digital Reality Prints. 
After establishing the printing business, a chance meeting with a friend opened Alakija's eyes to the oil business. It took a lot of researching, three years of requesting, several ministerial changes and weathering various refusals for Alakija to finally get her oil block with the help of Maryam Babaginda. The challenges with the oil business were only just beginning and it took her years of trying to find partners with the technical expertise and technology to start the exploration. She eventually partnered up with Texaco which was bought by Chevron 5 years after their initial deal. 
After they discovered oil in commercial quantities and declared it, the government took away 50% of her shares. Chevron had 40% and she was now left with only 10% of her shares. It took 12 years of intense legal battles for her to win back the shares that had been taken from her. She told Forbes, "It was bittersweet. There were a lot of sleepless nights and battles. Suddenly we became the plague, friends stopped picking up our calls and people were asking why we could not be content with 10 per cent."
What Do All Four Billionaires Have In Common?
1. They have multiple sources of income.
2. All of them often make high-risk investments.
3. The four of them are always looking for new profitable ventures.
4. They have the common goal of adding value at the beginning of every new business venture.
5. Every on Forbes list made the right connections that helped them get their feet in the door. 
6. All four of them are still growing. 
7. They've all faced challenges growing their companies but always fight to make comebacks, often time better than when they first encountered difficulties.
Lessons To Be Learned From These Billionaires  
1. Diversify your streams of income, try your hands at other opportunities other than your current one.
2. Save, but find creative ways to invest disposable income as often as possible.
3. Never pass up on opportunities without first trying.
4. Increase your friendship and business network consciously.
5. Never give up even if you get negative responses.
Ⓒ Copyright NET News Ltd. All Rights Reserved. Please use sharing tools. Do not cut, copy or lift any content from this website without our consent.