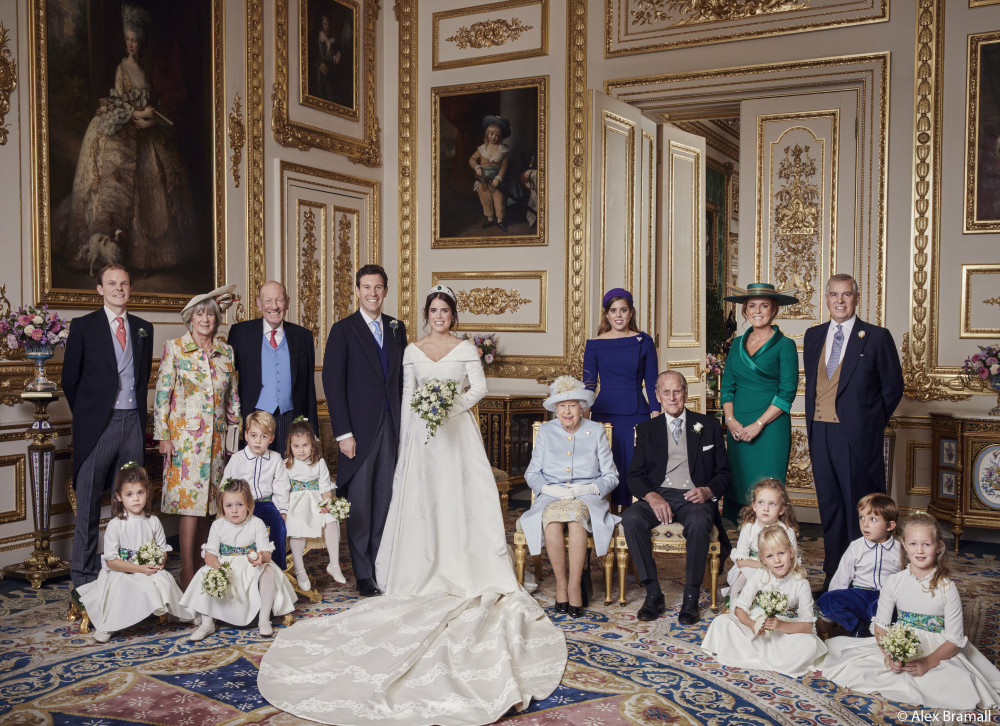 Official portraits from the Royal wedding between Princess Eugenie and Jack Brooksbank are now out.
READ: #RoyalWedding: Princess Eugenie Got Married To Jacks Brooksbank Wearing A Low Backed Gown, And A Tiara Borrowed From The Queen
To wrap up the festivities, the new couple has released four official portraits shot by notable British fashion and portrait photographer, Alex Bramall, at the Windsor Castle and also during the private dinner at Royal Lodge.
The newlyweds were joined in the photos by their bridal party and members of the Royal family, including the Queen of England.
See photos below:
Ⓒ Copyright NET News Ltd. All Rights Reserved. Please use sharing tools. Do not cut, copy or lift any content from this website without our consent.