Rappers Nicki Minaj and Eminem are playing with our hearts.
While trying to promote a new song she just released with YG, 2 Chainz & Big Sean, Nicki Minaj had posted video rapping along to her part of the song where she bragged about bagging an "EM" (Eminem).
She captioned it,
"#BIGBANK OUT NOW!!!!!! @yg@2chainz @bigsean 🔥🔥🔥🔥🔥 Told'em I met Slim Shady. Bagged a EM!!! 🤑💵💸🤫"

A fan then popped up in the comment section to ask if she was dating Eminem to which she replied simply "yes". This sparked a frenzy among her fans as they sought to verify if she was playing with them or not. Eminem them popped up saying "girl you know it's true…"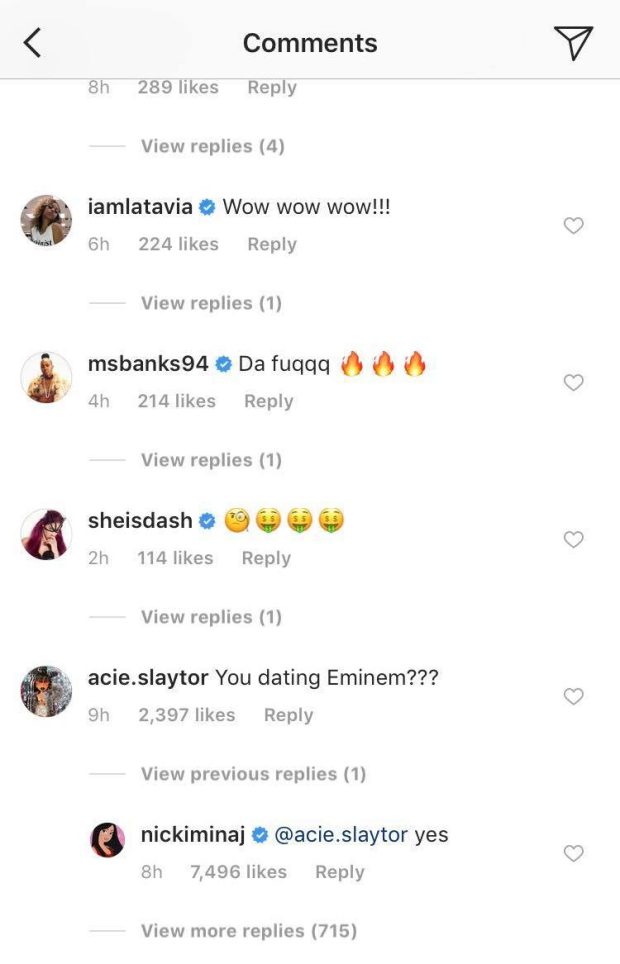 And Eminem confirmed it with this reply.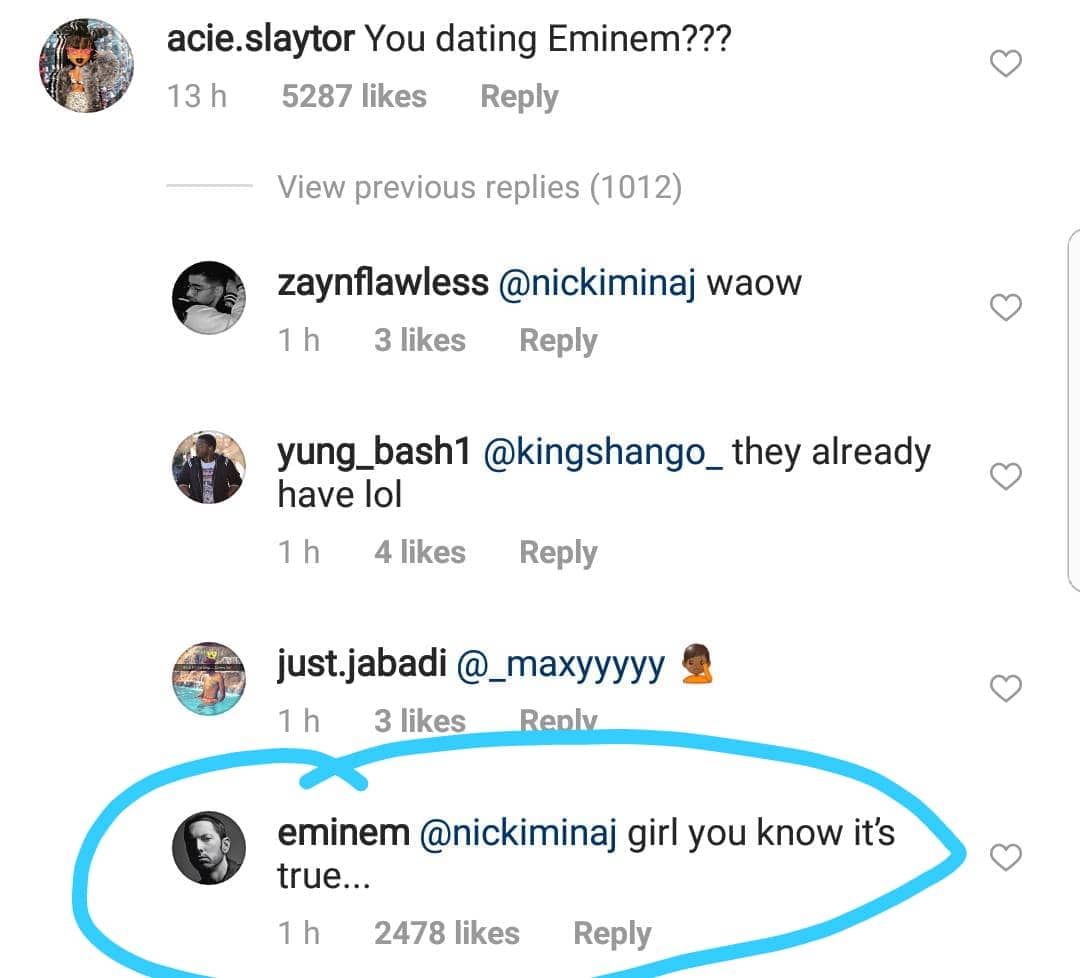 This post first appeared on www.234star.com
Ⓒ Copyright NET News Ltd. All Rights Reserved. Please use sharing tools. Do not cut, copy or lift any content from this website without our consent.