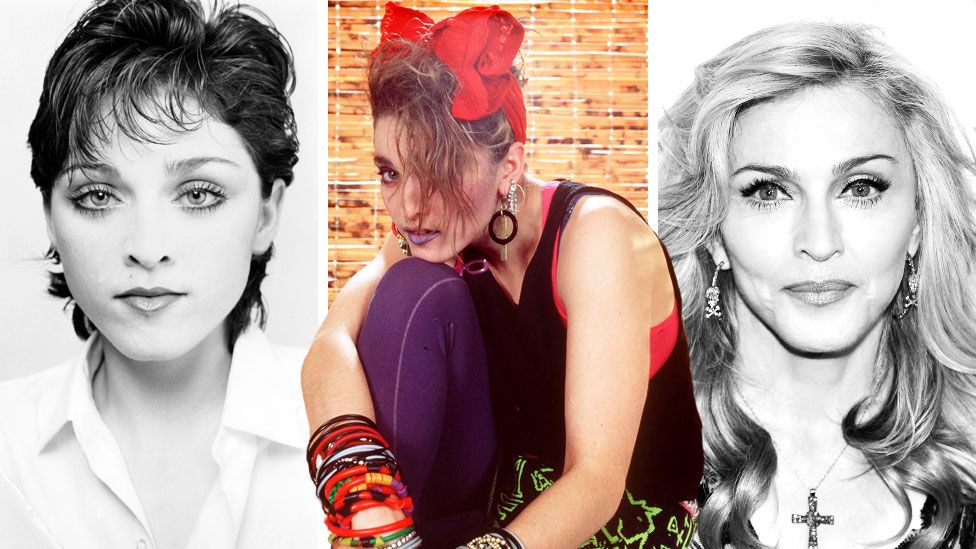 As American Pop icon Madonna turns 6o years old today, we take a look at the star's career and life in pictures, from her early beginnings studying dance in New York, to her chart success, film career and family life.
The legendary singer over her career has sold more than 300 million records, making her the best-selling female recording artist of all time, according to the Guinness World Records.
Read: See Madonna's first family portrait with all her children
1. Madonna, seen below in a photo from her high school yearbook. She grew up in Rochester, Michigan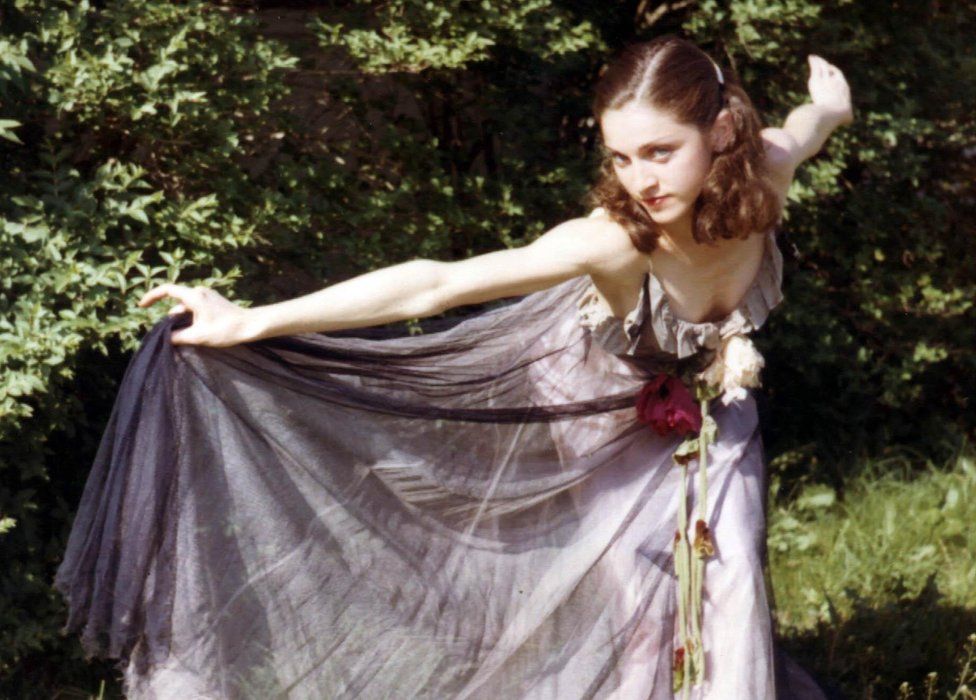 2. This is from 1977 after she moved to New York where she studied dance and worked as a model.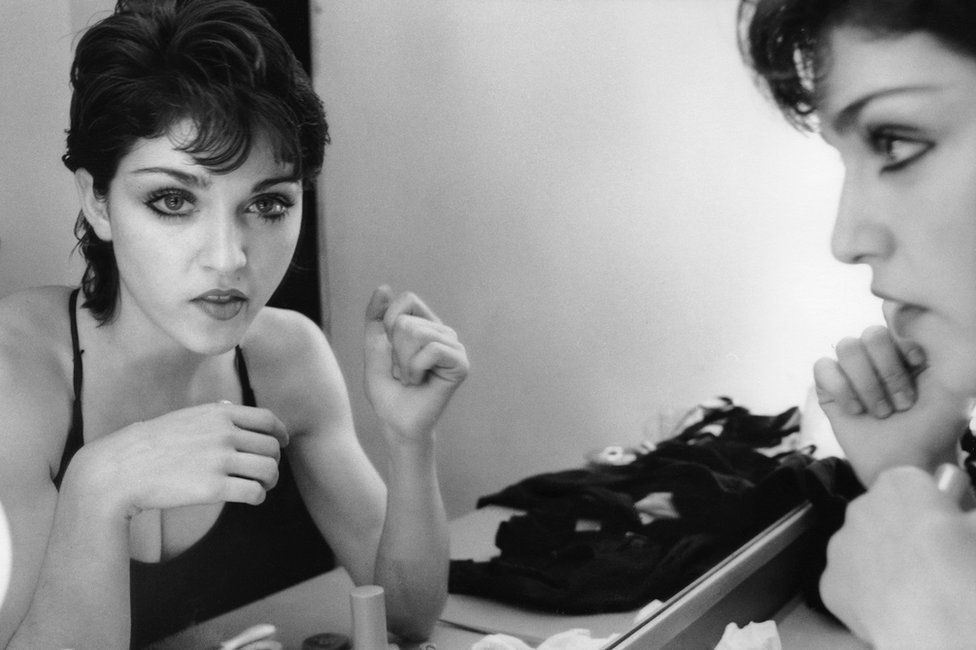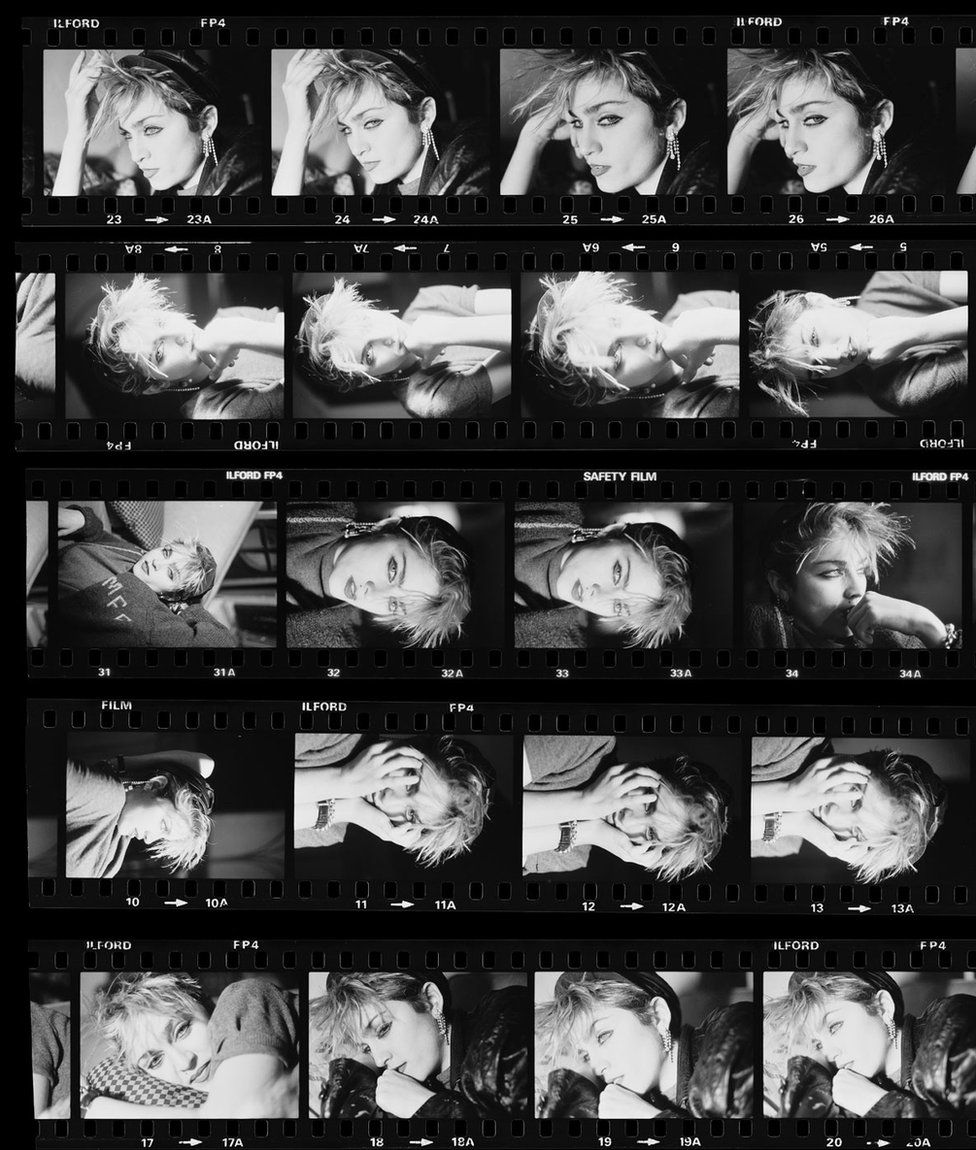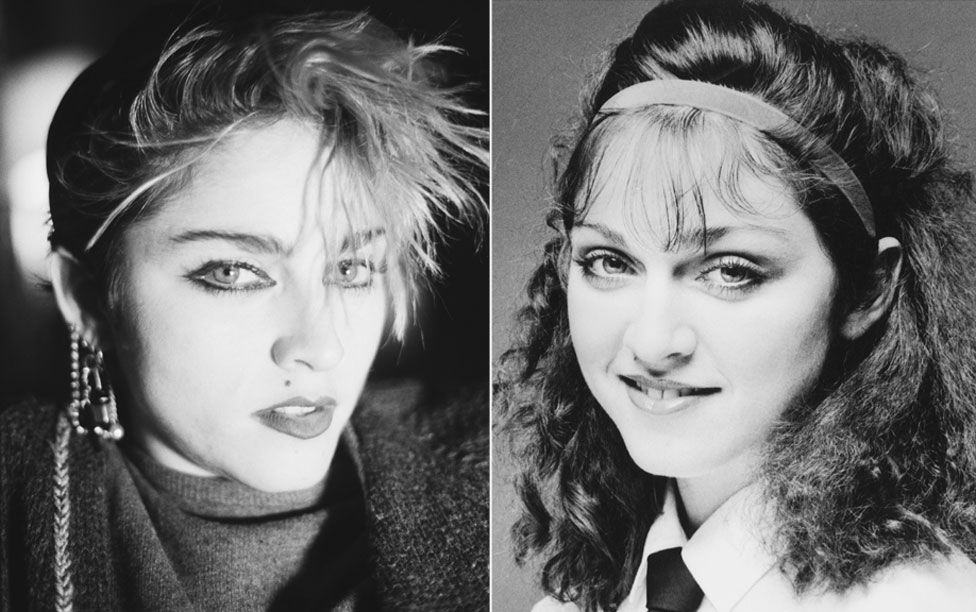 3. Begining her music career, Madonna recorded demos with her boyfriend Stephen Bray. An early rejection letter from 1981 was auctioned in New York City in 2001, in which a music professional states: "I do not feel she is ready yet, but I do hear the basis of a strong artist."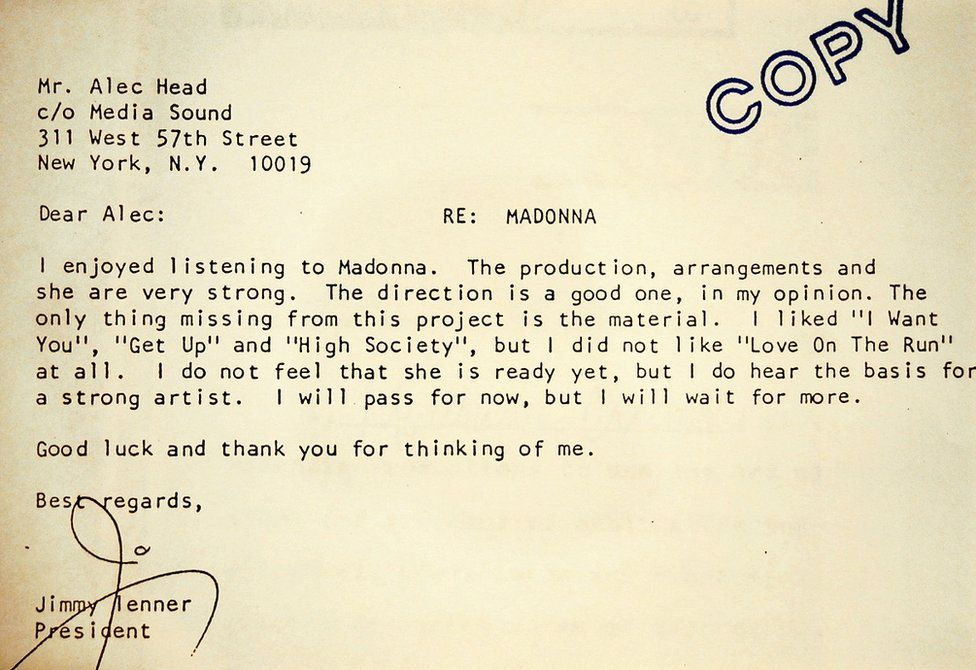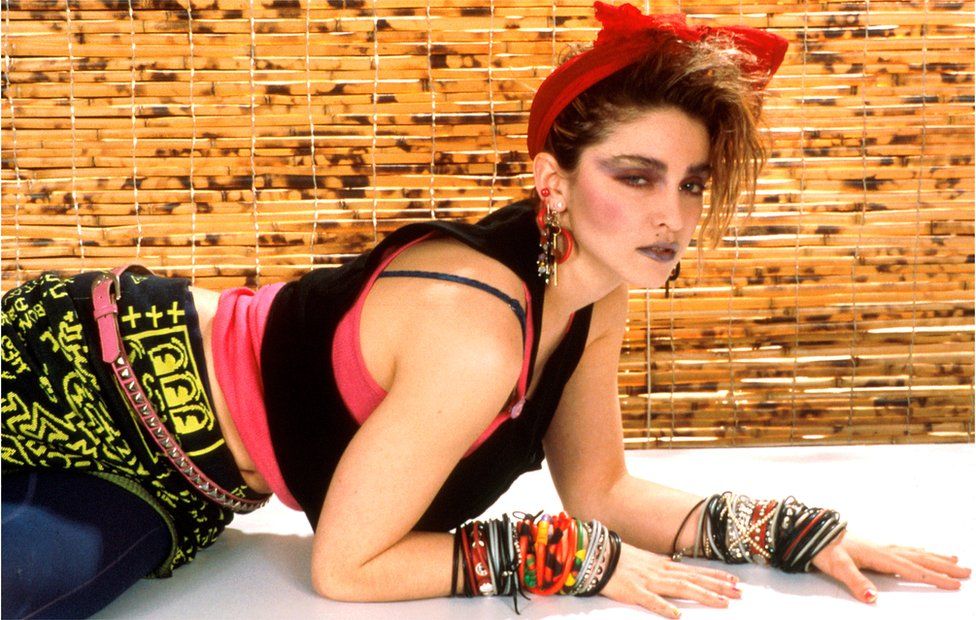 4. Madonna performing at her Virgin Tour which she was supported by the Beastie Boys.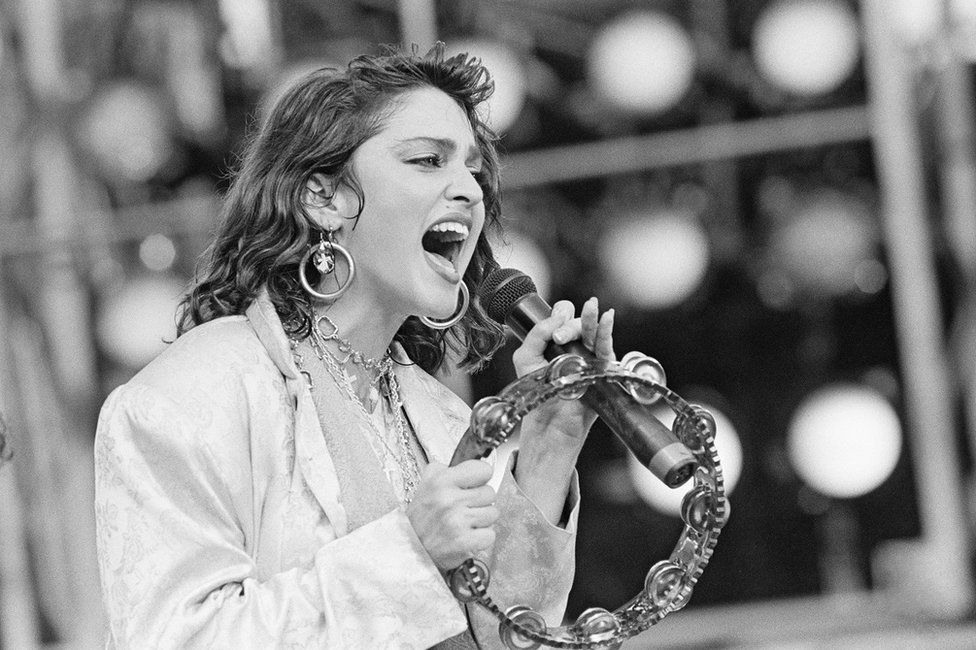 5. Madonna wearing the "conical bra" with which she will long be associated with.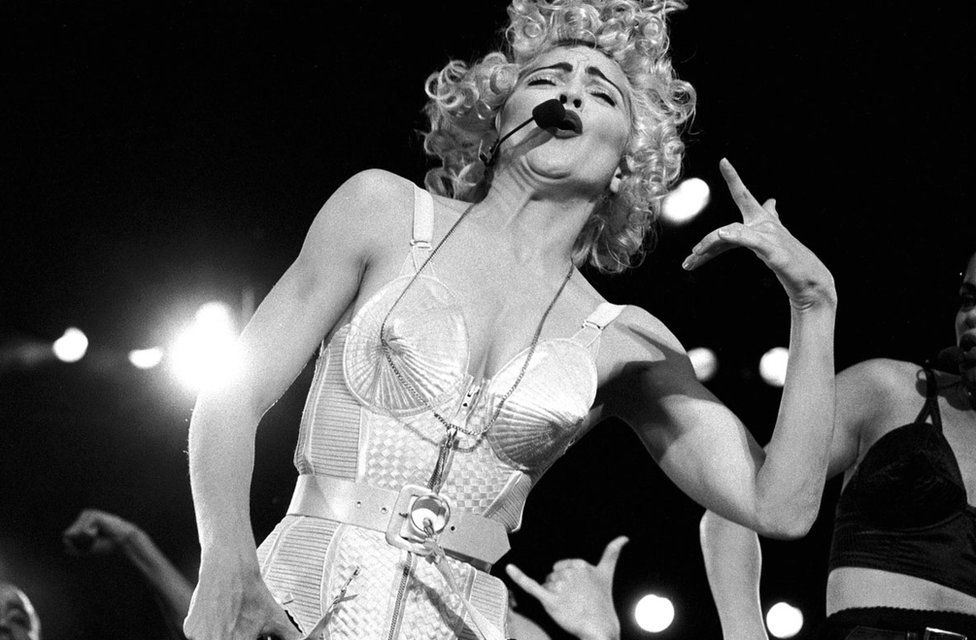 6. In 1996, Madonna's film career was given a boost with her casting in the starring role of Evita, playing Evita Duarte, the wife of Argentine president Juan Peron. She is seen below being directed by Alan Parker in the film.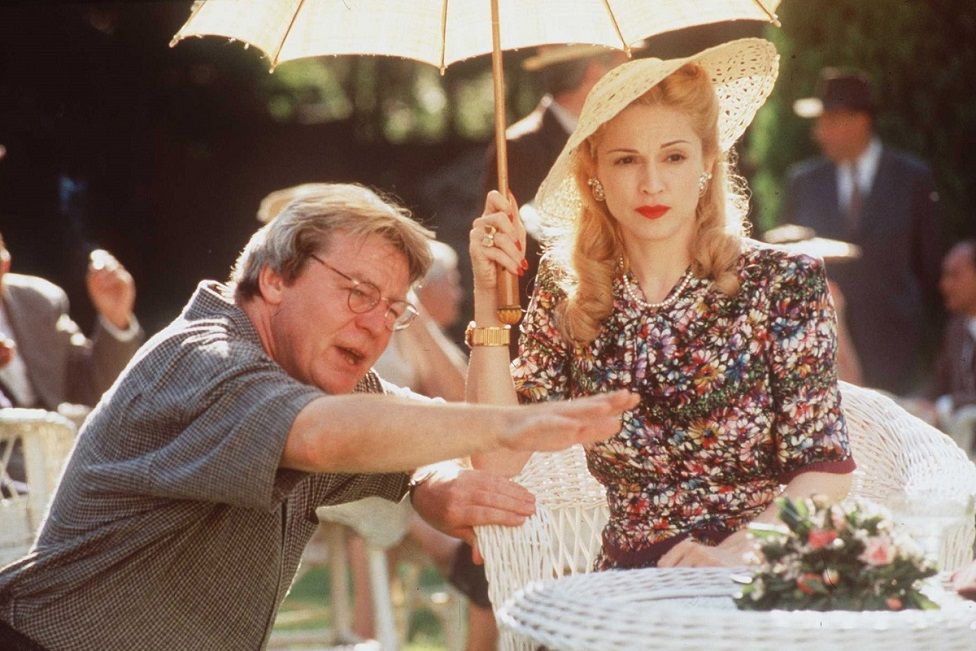 7. Film director Guy Ritchie, (of Lock Stock and Two Smoking Barrels fame) became part Madonna's life in 1998 after they were introduced at a party by Sting's wife, Trudie Styler. (Styler was an executive producer on Lock, Stock and Two Smoking Barrels.) The pair eventually got married.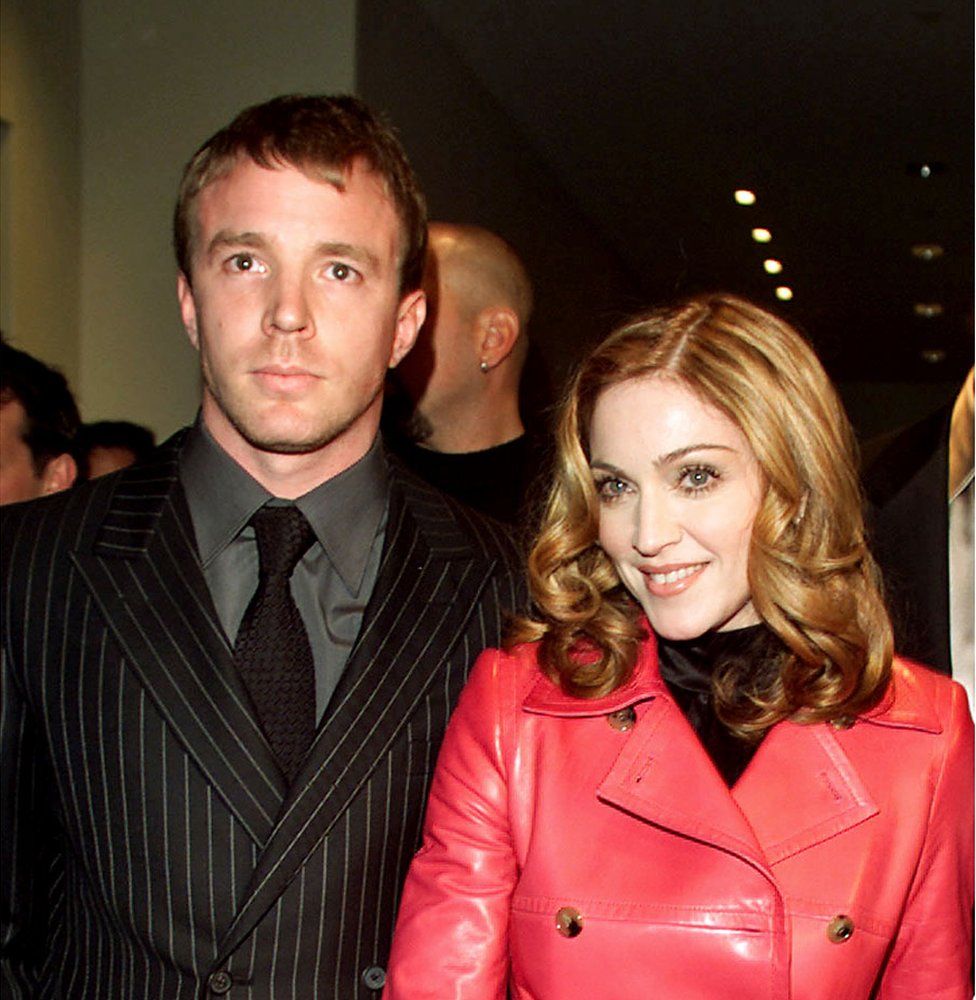 8. Madonna and Ritchie during the baptism of their son, Rocco at Dornoch Cathedral in the Highlands on 21 December 2000.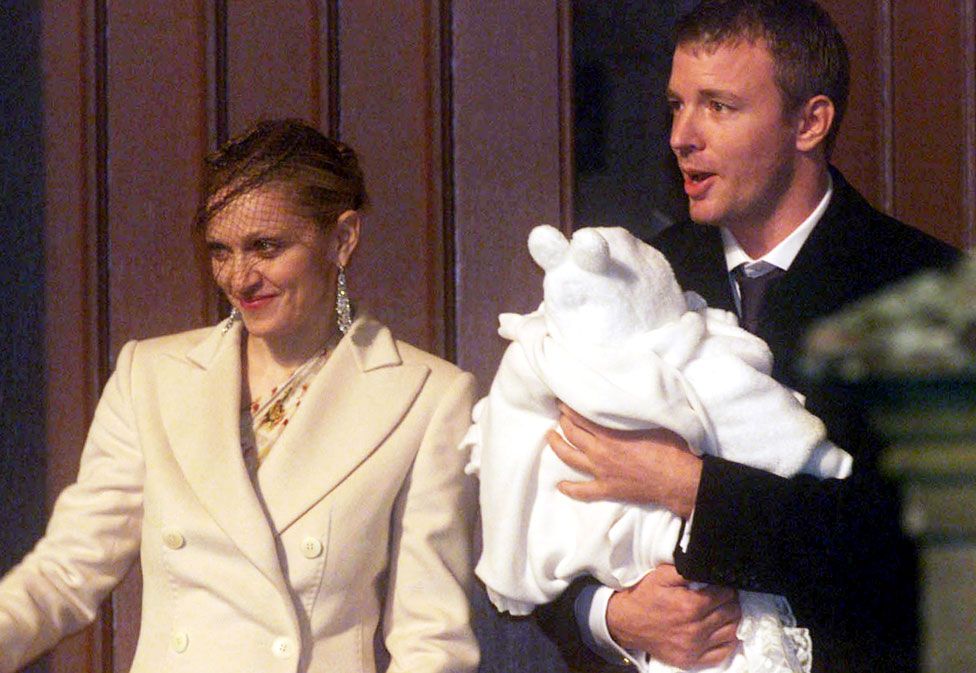 9. Remember that time in 2003 when Madonna locked lips with Britney Spears (pictured) and Christina Aguilera while performing with the two younger singers at the MTV Video Music Awards.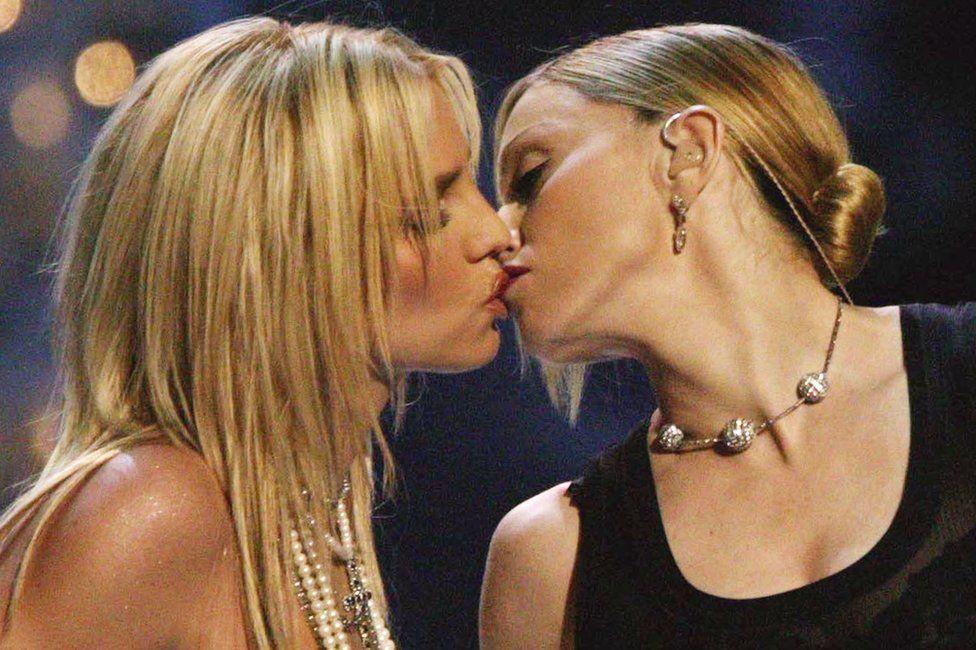 10. Also in 2003, Madonna published her children's book Mr Peabody's Apples, as is pictured below at a reading in New Jersey.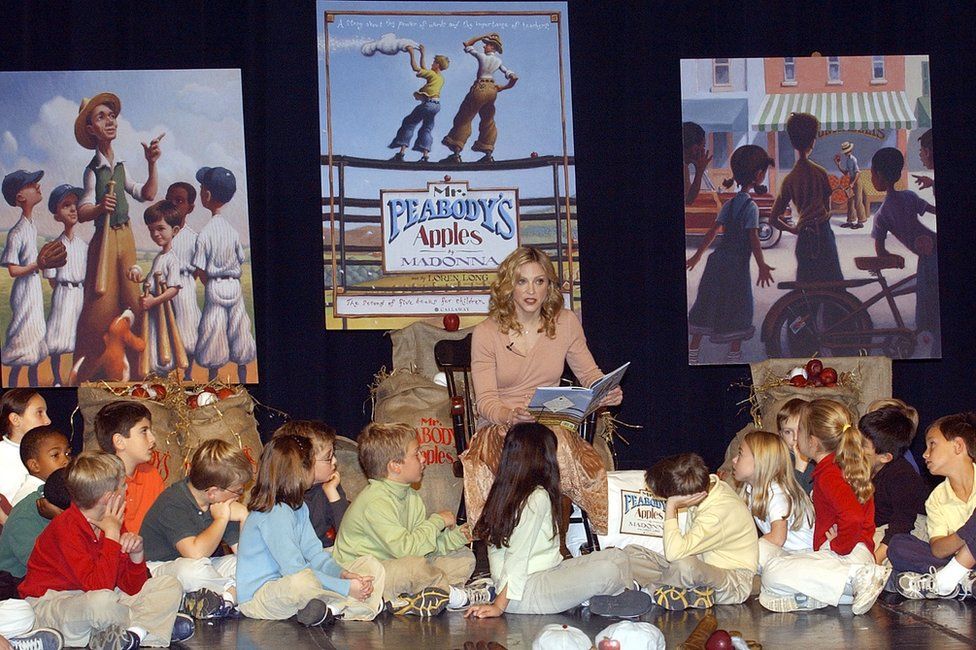 11. In 2004, Madonna hit the road again with her Re-invention World Tour, taking more than £62.5m in ticket sales, with yoga-inspired dance routines, and a bagpipe version of Papa Don't Preach.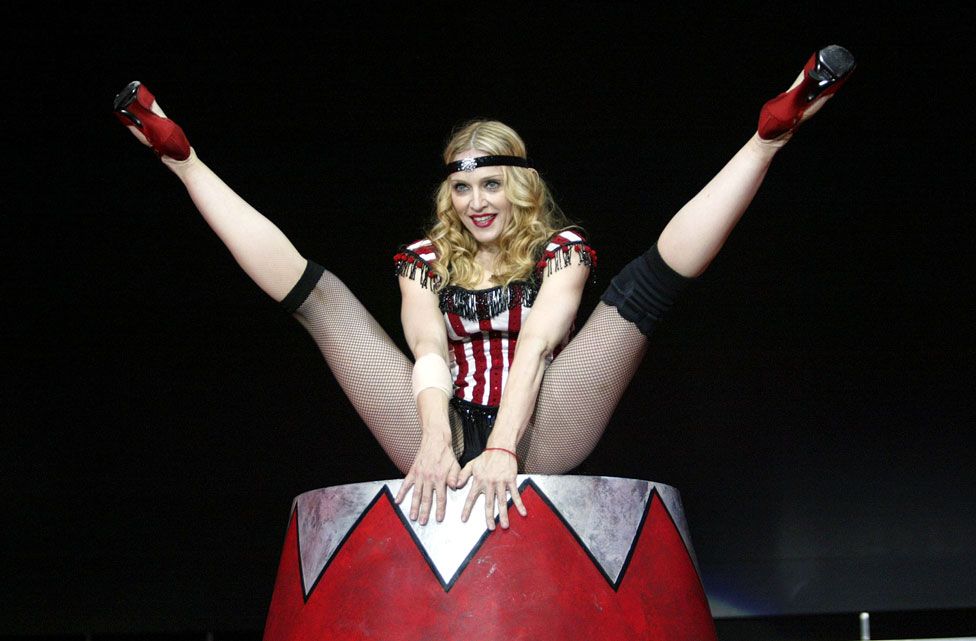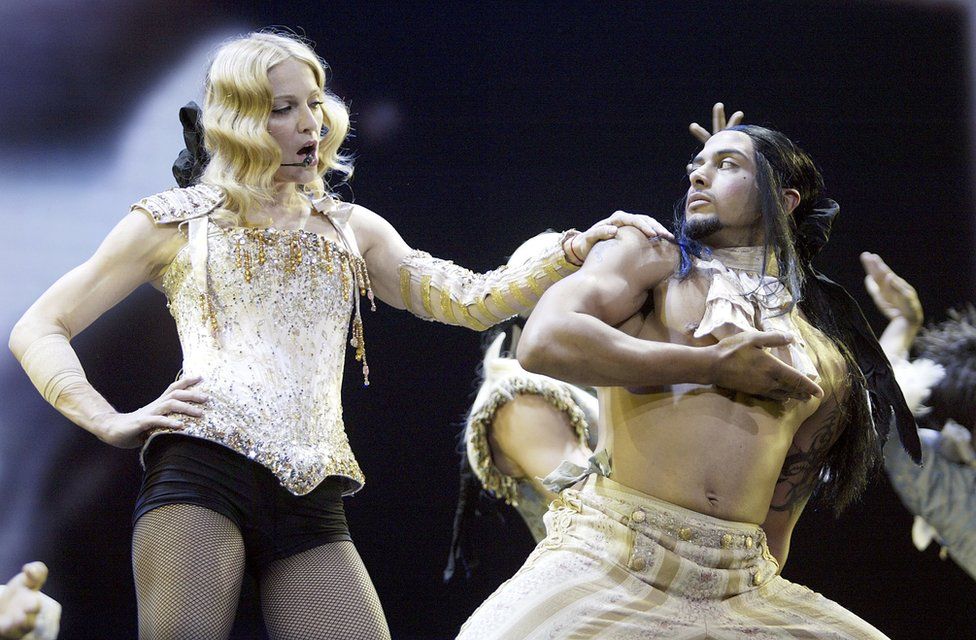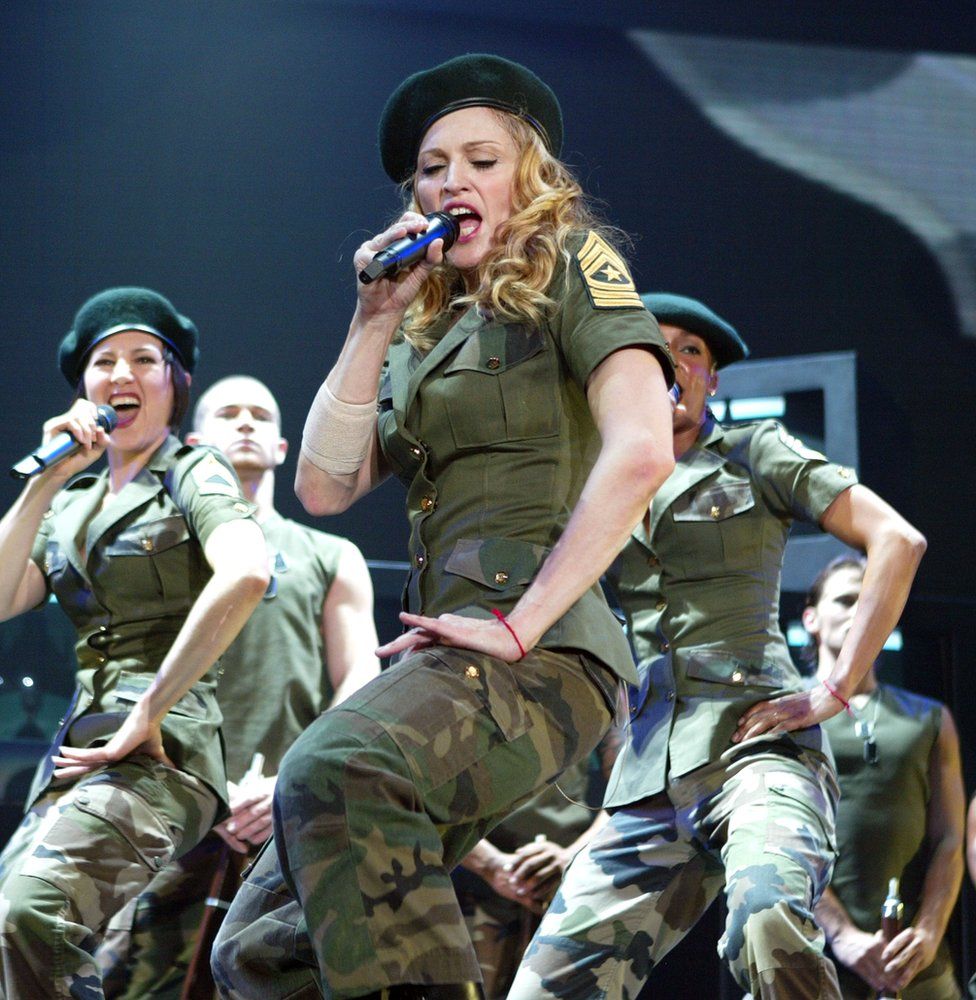 12. Madonna and Ritchie pictured with their son Rocco and her daughter Lourdes in 2007 at the Arthur And The Invisibles premiere in London.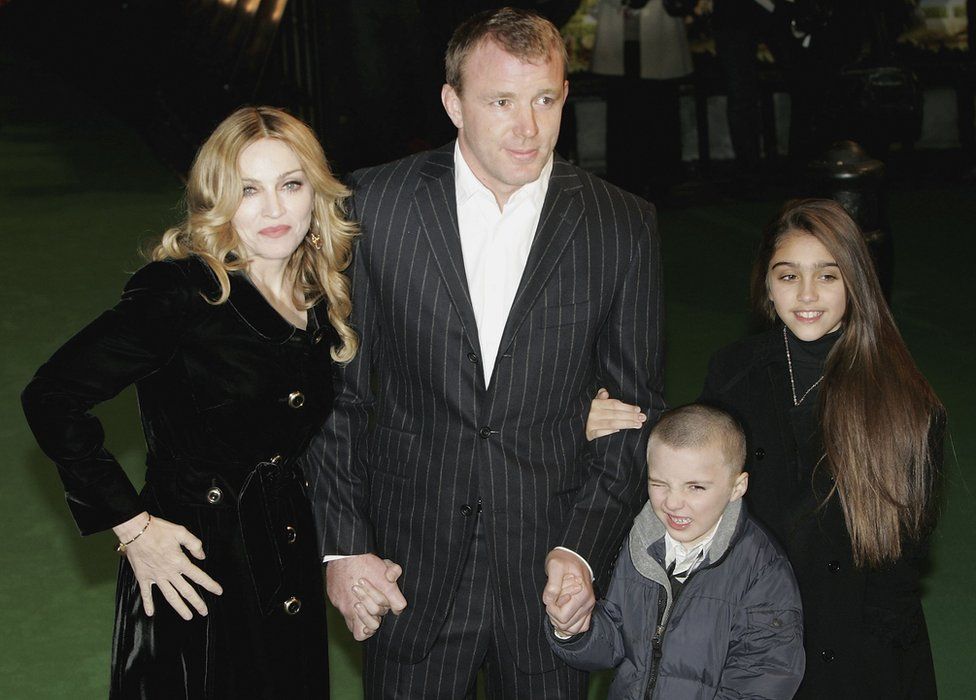 13. At Age 50, Madonna embarked on her Sticky And Sweet world tour, as seen below.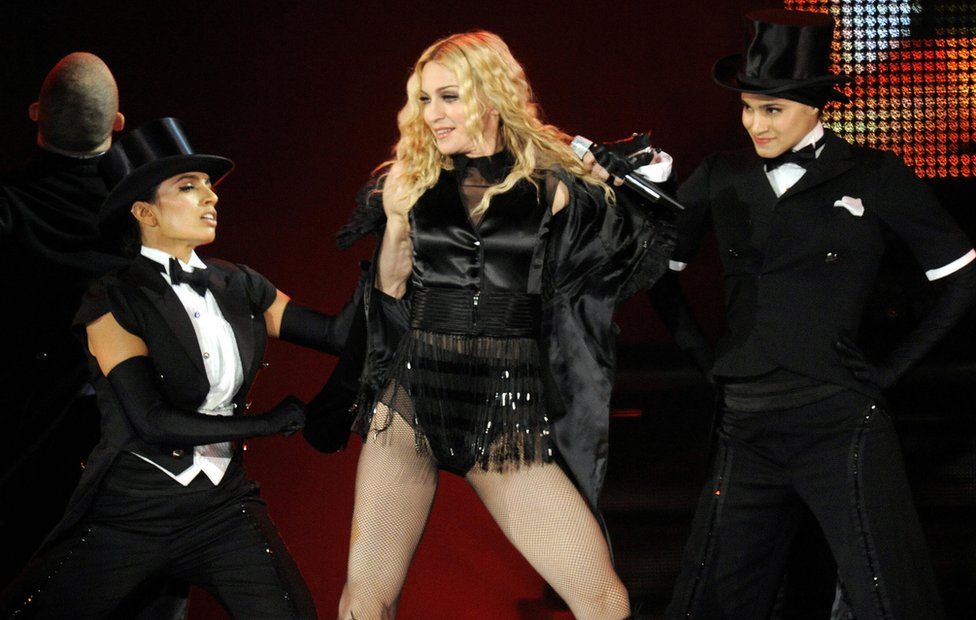 14. In 2012, Madonna headlined the Super Bowl where her performance set a new record for the highest viewing audience.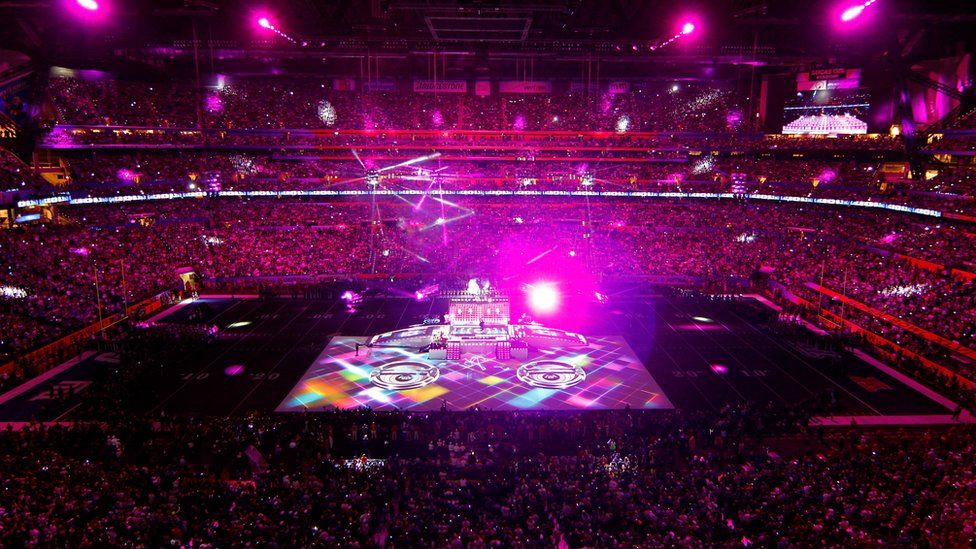 15. Her Super Bowl performance also featured artists Nicki Minaj, Redfoo and SkyBlu, at the Lucas Oil Stadium in Indianapolis, Indiana.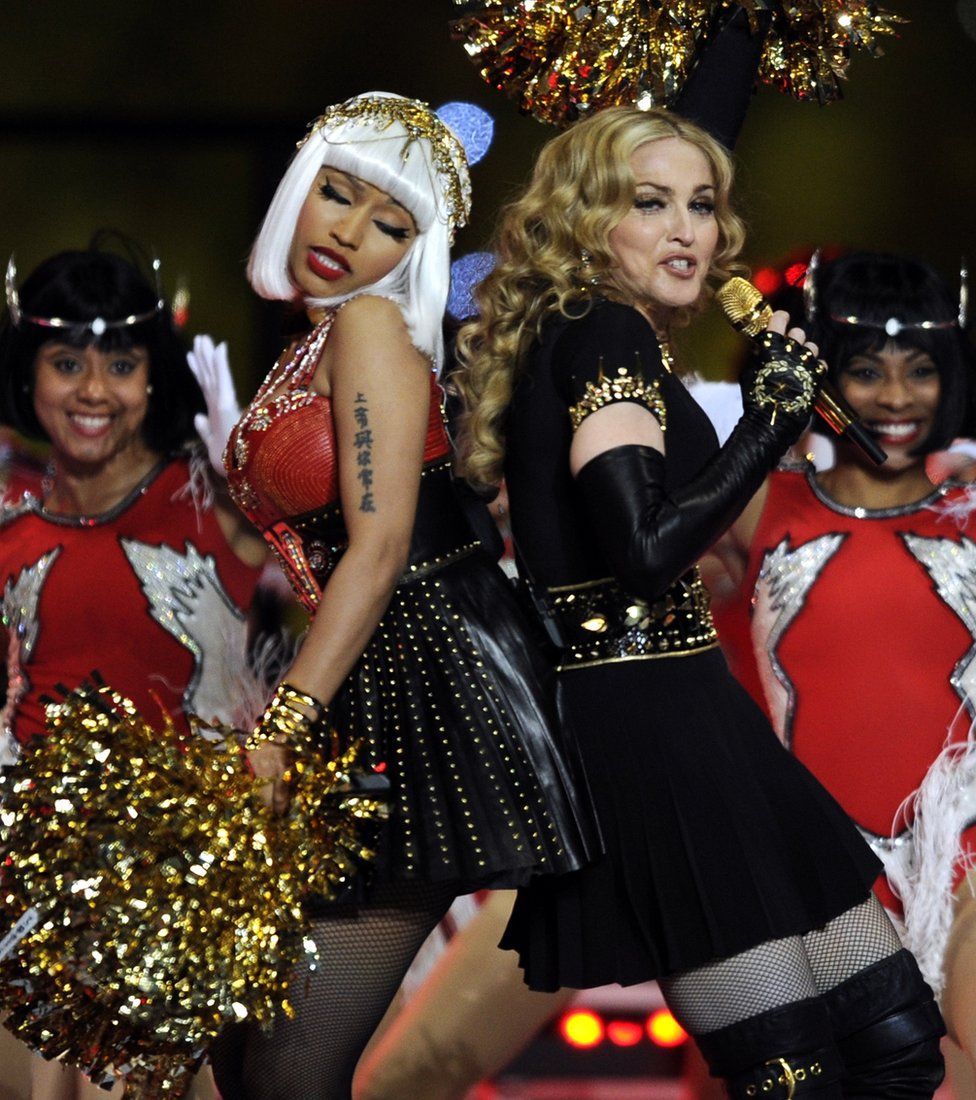 "This is something I'm exploring right now: the idea of doing a show that doesn't travel the world, but stays in one place."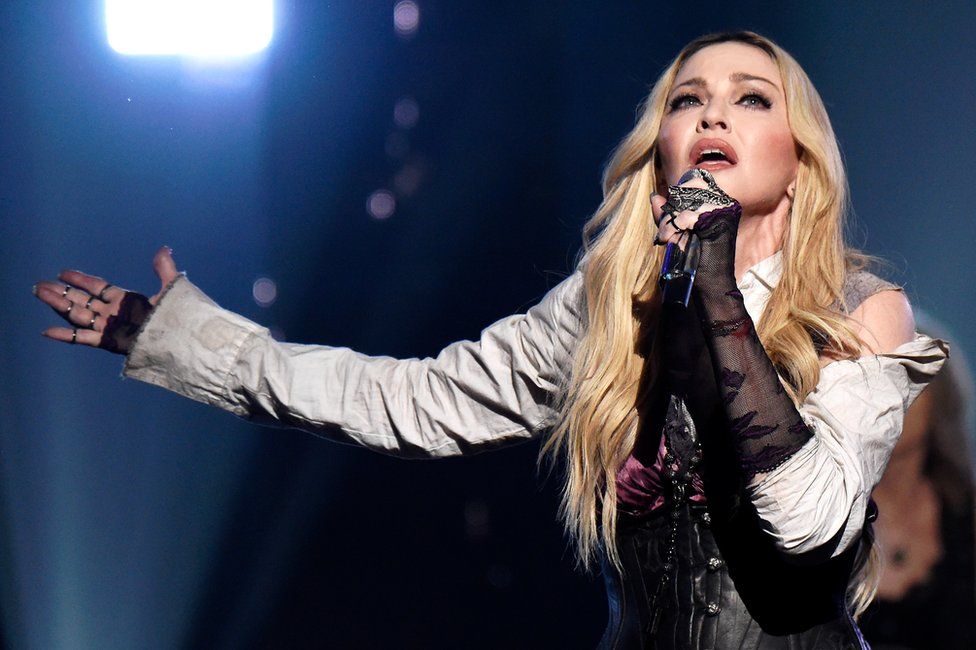 Ⓒ Copyright NET News Ltd. All Rights Reserved. Please use sharing tools. Do not cut, copy or lift any content from this website without our consent.