Lord Of Ajasa In Critical Health Condition; Seeks Funds For Surgery
As the new year unfolds, the entertainment industry has been hit with the news of the critical health condition of veteran indigenous Nigerian rapper, Lord of Ajasa.

Ajasa who rose to stardom in the late '90s and early '2000s, is reportedly ill and in need of funds to undergo peptic ulcer operation.

Popular singer, Alariwo of Africa who spoke with Ajasa on his hospital bed cried out on behalf of the rapper on his Instagram page.

"My dear colleagues, our brother, Legendary Nigerian Afro hip hop artiste and pioneer of Yoruba rap, Segun Osaniyim aka Lord of Ajasa is critically ill and needs funds to undergo a peptic ulcer operation. He is currently at Ikorodu General Hospital, where he is receiving treatment. However, he needs to be moved to a better and more equipped hospital so as to get the best medical attention."
Toke Makinwa's #10YearsChallenge Post Is Hands Down The Best One On The Internet
The #10YearsChallenge is taking the internet by storm, and we're here for all the glow up pictures we've been seeing. And just when we thought we couldn't be more blown away, Toke Makinwa goes and shares hers, and it's without contest, the best one we've seen!

She captioned it: The GLOW Up is the truth….. the journey thru the twists n turns has brought me to a place called beautiful. The down side
#IAmbecomingmore#onbecomingmore
Rising By Lifting Others: Mayorkun Sets Up A Barbing Salon For His Uncle
Just like DMW boss Davido who makes it a duty to always give back generously to strangers and those around him, singer, Mayorkun, has followed the footsteps of his boss as he set up a barbing salon for his uncle.
The new business is in Ilasamaja, Lagos mainland and the DMW star who took to social media to make the announcement said it is one of the ways he was giving back to the community where he grew up.
R Kelly Denied Permit To Host Concert In Illinois
Under fire RnB singer, R Kelly, was denied permission to host a concert in Springfield by officials in Illinois in the wake of the current sexual misconduct allegations trailing him.
Illinois Department of Agriculture spokeswoman Denise Albert told the Chicago Tribune that the application for the Spring Break Jam in April was denied on Thursday following security concerns after protesters clashed outside Kelly's Chicago studio.
Kelly has denied all allegations of sexual misconduct involving women and underage girls after Lifetime aired a documentary "Surviving R. Kelly," where a number of women including his ex-wife Andrea Kelly chronicled their alleged ordeal in the hands of the singer.
A call that Kelly was holding two women against their will prompted Chicago police to visit his residence Friday in Chicago's Trump Tower. Officers interviewed him and the women but found no evidence of wrongdoing.
Ladies' Man: Yoruba Actresses Rally Round MC Oluomo As He Recovers From Stabbing Attack
Last week, leader of the Lagos State Chapter of National Union of Road Transport Workers, Musiliu Ayinde Akinsanya, better known by his nickname MC Oluomo was gravely injured after being stabbed at the flag off of the APC gubernatorial campaign.
MC Oluomo has been a patron of the arts of sorts, having been a benefactor of many actors and actresses in the Yoruba sub-sector of Nollywood. It has also been rumoured that a number of them have been in amorous relationships with him and have received financial support over a period of time. Since his grave injury occasioned by his being stabbed in the neck, several actresses have been wishing him well through their social media channels. From Ronke Oshodi-Oke to Sotayo Gaga and Madam Saje, many of them have expressed their best wishes for the injured union leader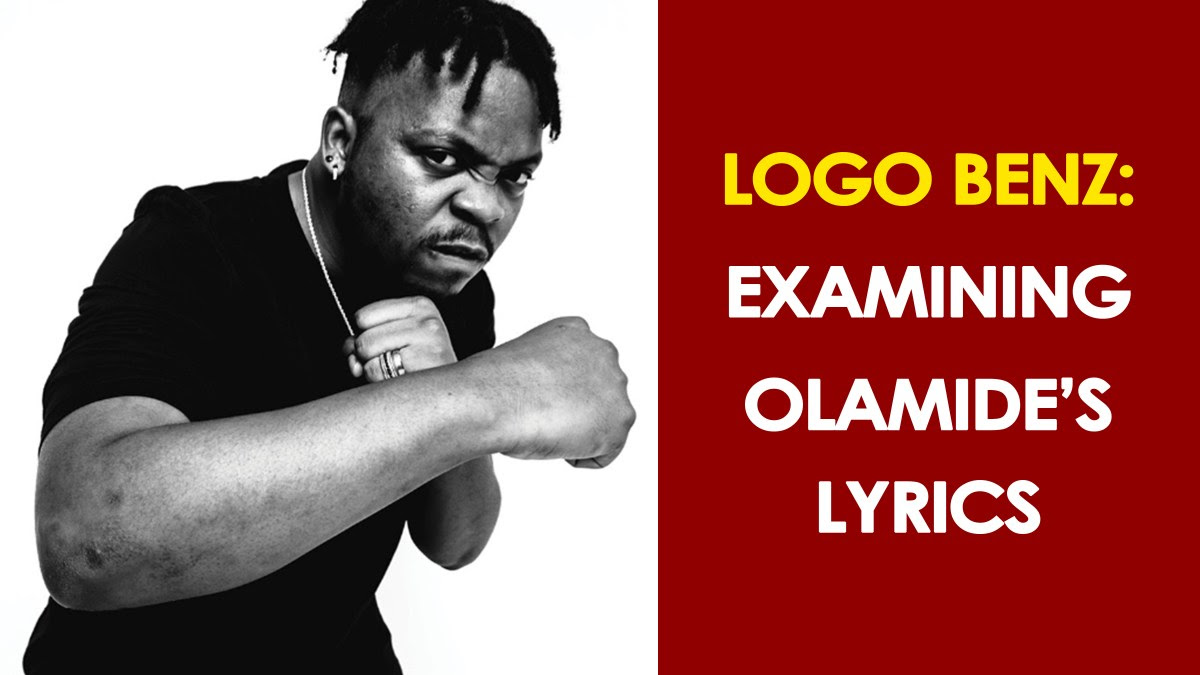 Revisiting 'Logo Benz' and Examining Olamide's Lyrics | Vibes With Victor
Rapper Olamide ended 2018 on a pretty controversial note as a result of his evocative lines on Lil Kesh's single, Logo Benz wherein he endorsed the act of money rituals.
In the new episode of Vibes with Victor, Victor Okpala revisits the song, examining what exactly was wrong with the record and how Olamide crossed the line.
Tekashi 6ix9ine Is Reportedly Working On New Music Behind Bars
Even though he is currently incarcerated, American rapper Tekashi 6ix9ineis not letting his current negative situation hold him back from creating new music.
Sources close to the rapper say "Tekashi's spending most of his time behind bars writing and producing songs for his next album. He's even created visuals for the record."
Tekashi faces a possible life sentence for the various charges, but circumstances of his incarceration may be working in his favour for now as he's actually been getting inspiration to write new music from some of his fellow inmates by listening to their life stories.
Label Puts R. Kelly Music On Hold Amid 'Surviving' Docu-Series Controversy
Sources familiar with R. Kelly's contract and dealings with RCA/Sony say the label will not produce or release any of the singer's new music amid the heat generated from Lifetime's #SurvivingRKelly docu-series, TMZ reports.
The reports also say the label will not put money behind any of his projects, nor release any additional music until the criminal investigations against him in Georgia and Atlanta and other issues are resolved one way or the other.
The decision has reportedly not gone down with R. Kelly because he's been in the studio recording to fulfil the obligations under his RCA contract, which requires 2 new albums. He's especially annoyed RCA/Sony won't provide money for music videos.
Viola Davis Looked Incredible In Gold At The 2018 Critics' Choice Awards
For the 24th Annual Critics' Choice Awards which took place in California last night and Viola Davis totally came through dripping.
The award-winning actress was a sight to behold in a gold Michael Kors dress that looked like it could have been painted on her body.
Street Love: You Should See How These People Explained The "Island" And "Mainland"
You'll be forgiven for thinking the two places were in different states. The Lagos Mainland and Island are separated by the lagoon but the difference in perception couldn't be starker- going by how these fans explained on NET TV show Street Love.
INFOGRAPHIC: Lagos State governorship candidates' most frequently used words at The Platform Debate
Ⓒ Copyright NET News Ltd. All Rights Reserved. Please use sharing tools. Do not cut, copy or lift any content from this website without our consent.