Coming in at number 20 on the newly released Forbes 2020 African Billionaires list, Folorunsho Alakija is the only other woman on the list after Angola's Isabel Do Santos who claimed the thirteenth spot. She is one of four Nigerians who made it to the highly coveted list this year.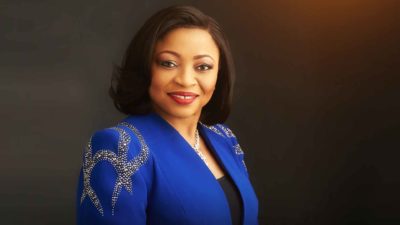 She is the Vice-Chair of Nigerian oil exploration company, Famfa Oil, which shares a joint partnership agreement with international giants Chevron and Petrobras.
According to CNBC Africa, Alakija started off working as a secretary in a bank for and eventually quit as a treasury officer after 12 years in the bank. She decided to start her fashion business but she first had to get trained in fashion schools in London. She had learned a lot about textiles from her mum as a child. She soon got bored with the fashion business and decided to try her hand on something new. This birth her other business, Rose of Sharon Prints and Promotions, as well as Digital Reality Prints. 
After establishing the printing business, a chance meeting with a friend opened Alakija's eyes to the oil business. It took a lot of researching, three years of requesting, several ministerial changes and weathering various refusals for Alakija to finally get her oil block with the help of Maryam Babaginda. The challenges with the oil business were only just beginning and it took her years of trying to find partners with the technical expertise and technology to start the exploration. She eventually partnered up with Texaco which was bought by Chevron 5 years after their initial deal. 
After they discovered oil in commercial quantities and declared it, the government took away 50% of her shares. Chevron had 40% and she was now left with only 10% of her shares. It took 12 years of intense legal battles for Folorunsho Alakija to win back the shares that had been taken from her. She told Forbes, "It was bittersweet. There were a lot of sleepless nights and battles. Suddenly we became the plague, friends stopped picking up our calls and people were asking why we could not be content with 10 per cent."
Ⓒ Copyright NET News Ltd. All Rights Reserved. Please use sharing tools. Do not cut, copy or lift any content from this website without our consent.