#GoldFamily: Simi And Adekunle Gold Spend Their Honeymoon In South Africa
Nigeria's latest music couple, Adekunle Gold and Simi, who wedded in an ultra-secretive ceremony, are currently having their honeymoon in Cape Town, South Africa.
The two married traditionally on Wednesday, January 9, in an unknown location in Lagos, and had a more private wedding the next day, January 10 in Eko Atlantic City.
Exclusive footage from the wedding ceremony was used to create their new joint music video "Promise."
The couple has been sharing photos of themselves in Cape Town, and they look very beautiful and happy together.
Before their surprise wedding, the two had been dating for over five years and had worked together on each other's albums.
Bobrisky Cries Out After His Mystery Leaves Him Stranded At Luxury Hotel
Bobrisky is really unhappy with his mystery lover for kicking him out of the high price hotel he has been living in for two weeks now.
The self-acclaimed "Barbie doll" released a video on his Snapchat saying his "bae" had not called him since he left the hotel.
But he still wants his bae to know that he won't lay around like a desperate girlfriend waiting for his bae to come running back.
'I won't call him. No, I won't call him. I am very stubborn, but at the same time, girls like us need a caring guy. You see, I am a beauty queen, I need a man that will respect me and pamper me not one that will mistreat me'
One Lagos Fiesta Raffle Draw: Winner Receives Brand New Car

 
The Lagos State Government has presented a brand new car to the winner of the star prize in 2018 One Lagos Fiesta raffle draw, Ayodeji Omoboye, a resident of Igbogbo in Ikorodu at a brief ceremony at the Ministry of Tourism, Arts and Culture in Alausa Ikeja.
The Honourable Commissioner, Ministry of Tourism, Arts and Culture, Mr. Steve Ayorinde, during the official presentation of the car and other consolation prizes, appreciated all stakeholders especially the major sponsors who he described as the " backbone of the event".  He also stated that the One Lagos Fiesta wasn't all about music, but also involves entertainment for the Kids, stating that "The Key component of the fiesta is to hunt for fresh talent through a competition (Lagos Grows Talent).
The Permanent Secretary Mrs. Abosede Adelaja, in her welcome remark, stated that  "Today is a fulfillment of that promise Lagos State Government had made to Lagosians and that that the state makes promises and fulfills them".
SARS Operatives Return To The Streets, Harass Victims In Ibadan After IGP Adamu's Order
SARS operatives are reportedly back on the streets following the new IGP Mohammed Adamu's order that FSARS unit should be disbanded and decentralized.
Adamu began his tenure on a controversial note as he ordered that Police Commissioners across all states resume the total control of the SARS unit.
Citizens immediately expressed concerns about the IGP's order.
They claimed the move would further give power to the officials who are notorious for going about without caution to harass and extort innocent citizens.
Many corrupt police officers are allegedly aided by their superiors at respective state commands.
Hours after Adamu's announcement, some SARS operatives have reportedly been sighted in Ibadan harassing and beating new victims.
Oscars 2019: Nominees For 91st Academy Awards Released | See Full List
Nominees for the 91st annual Academy Awards, also known as the Oscars has been announced by The Academy of Motion Picture Arts and Sciences on January 22.
Roma and The Favourite lead the pack, with 10 nods each, squaring against each other in Best Picture, Best Director, and Best Screenplay categories.
Also nominated for Best Picture is Bohemian Rhapsody, Green Book, and Marvel's Black Panther is booked a place in history as the first superhero movie in history to be nominated for the category.
The Internet Reacts To Black Panther's Seven Oscar Nominations
The 2019 Oscar nominations are out, and 'Black Panther' just made history as the first superhero movie ever to cop a nomination for 'Best Picture'.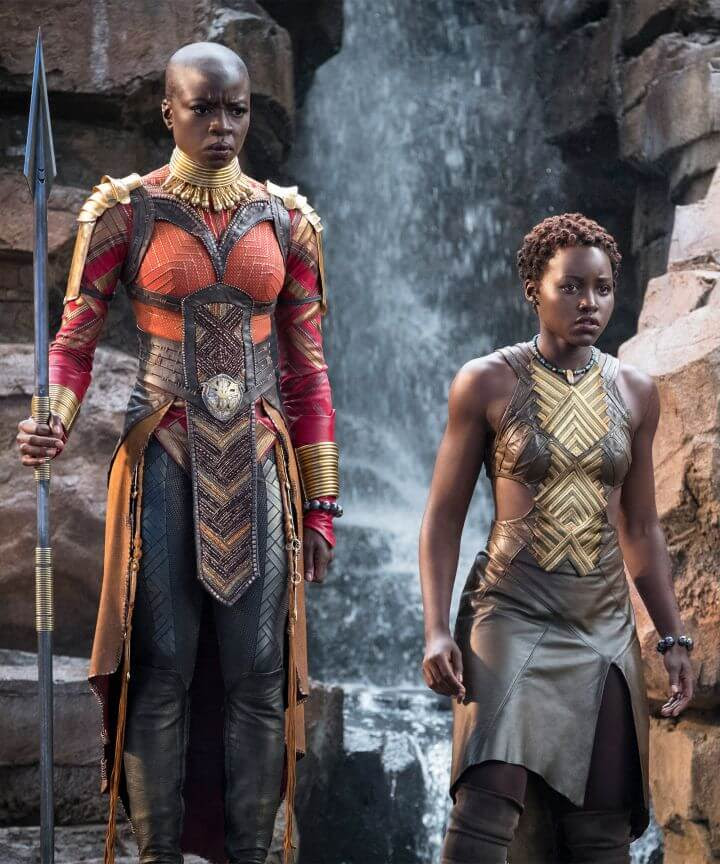 The Marvel flick also bagged 6 other nominations including Original Score, Original Song, Costume Design, Production Design, Sound Editing, and Sound Mixing. As expected, internet users are reacting with all fervour to the nominations – Black Panther is currently trending at number 1 on Nigerian Twitter. Take a look at how different people are reacting to the news below.
The elated ones…
black panther nominated for best picture. just like it deserves. the racists are mad but black panther stays winning. pic.twitter.com/CN4YReoNum

—
Chris Brown Arrested And Detained In Paris On Suspicion Of Rape
American pop singer, Chris Brown two others have been arrested in Paris after a 24-year-old woman alleged that the star assaulted her in a hotel suite in the city earlier this month.
Brown, 29, was detained on Monday on potential charges of aggravated rape and drug infractions and is still currently held as investigators would need another 2 days to decide if the singer will be let go or will have preliminary charges filed against him.
The alleged victim had reportedly told police that the pair met at a nightclub in central Paris, close to the Champs-Elysées, before they returned to the hotel. The two other men have been identified by French media as Brown's bodyguard and a friend.
Brown is yet to comment on the issue and Sony Music, where he is signed to has not reacted either.
Buhari, Obasanjo Meet Eye To Eye, Exchange Handshake Following Explosive Letter
President Muhammadu Buhari has on Tuesday (today), come face to face with one of his strongest critics, Olusegun Obasanjo.
Buhari and the former President exchanged handshake as they met at the Council of State meeting taking place in Abuja.
It is the first time the President would meet eye to eye with Obasanjo following the latter's explosive letter on Sunday in which he likened Buhari's style of governance to late General Sani Abacha.
Buhari's team had called Obasanjo "desperate" and unworthy of criticising the government.
Also in attendance at the meeting are other former leaders and statesmen such as Abdulsalam Abubakar, Ernest Shonekan, Goodluck Jonathan, Bukola Saraki and others
The meeting is believed to be for the purpose of discussing the forthcoming general elections.
Oya you people, which of these would you pick as Don Jazzy's wife
Ⓒ Copyright NET News Ltd. All Rights Reserved. Please use sharing tools. Do not cut, copy or lift any content from this website without our consent.